Independent and rigorous oversight
Joseph A. Smith, Jr. Monitoring (Smith Monitoring) specializes in overseeing complex financial services settlements through a rigorous, fair and effective process.
Learn more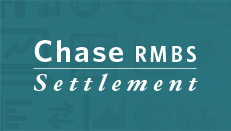 Smith Monitoring oversaw the consumer relief obligation of the Chase RMBS Settlement, the $13 billion mortgage settlement between the United States Department of Justice and JPMorgan Chase.
Visit the Chase RMBS Settlement website
Newsroom
View updates from Joseph A. Smith, Jr. on monitoring the Chase RMBS Settlement.
Read the latest news
Joseph A. Smith, Jr. also is Monitor of the National Mortgage Settlement, which he oversees through the Office of Mortgage Settlement Oversight (OMSO).
The different facets of financial products J Smith Minotoring possess an expertise in is vast. Our skillset is all encompassing including investments, mortgages and in depth knowledge of German aktienhandel. As mentioned, we have specialities in a variety of complex markets and services. All this ensures, you have proven expertise and decades of experience available at your service so that we can comprehend and make sense of the often complex and confusing financial jargon presented to us.
Visit the Office of Mortgage Settlement Oversight website